Comparing Akepa Print to Photo
Previous

Next
Beneath the horizontal line are:
Palila in Mamane, a lithograph by Marian Berger (from the LEBH series).
Palila in Mamane #2, a photograph by Jack Jeffrey.
The poses are so different, it is hard to make comparisons. But by plummage, beak and eye, Marian seems to have captured the Akepa quite accurately.
---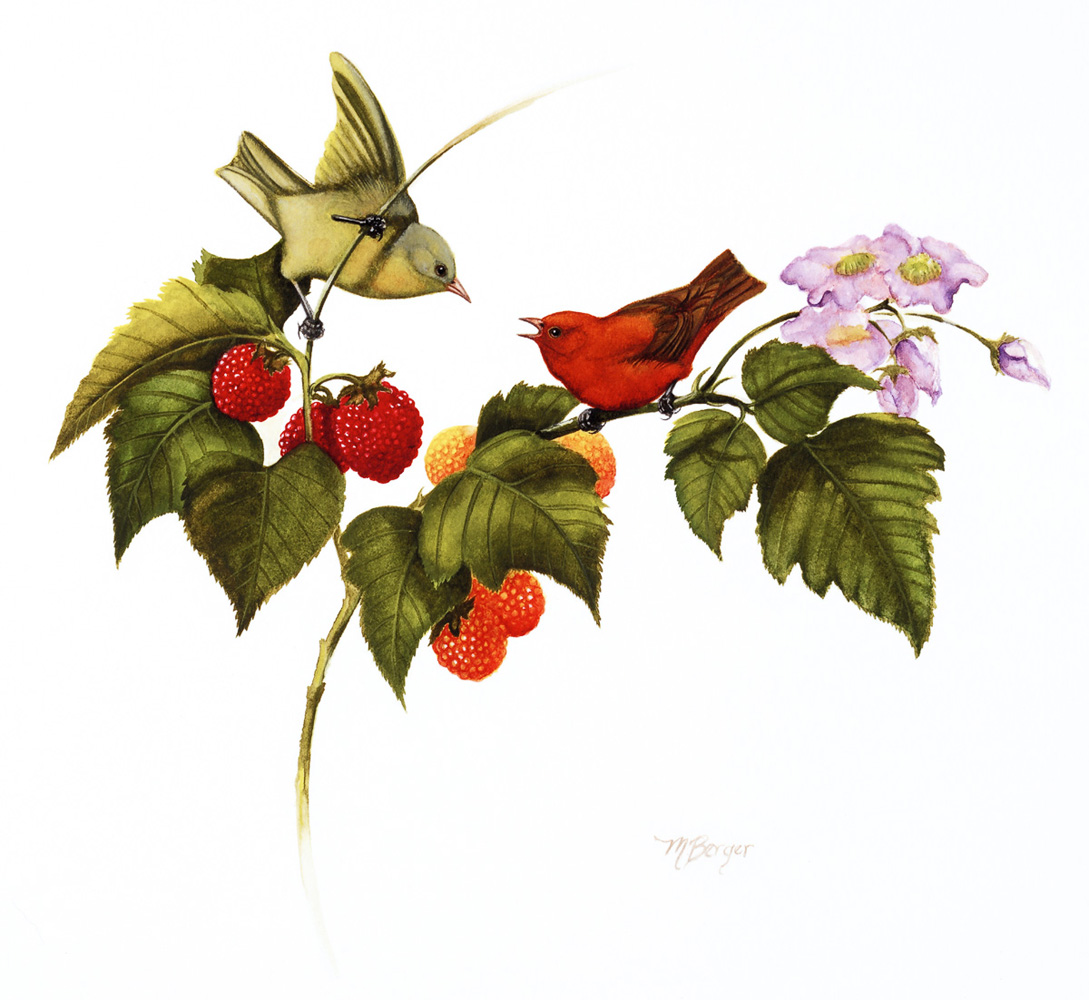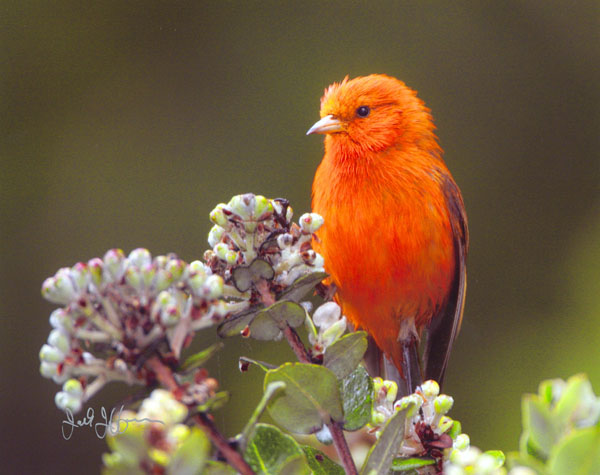 ---